The collections of the Queen's Museum of Near Eastern Archaeology were made up of archaeological items from excavations at Jericho and Dhiban. At the time of the excavations, both sites were in Jordan, although Jericho is now in Palestine.
Both of these digs were considered very significant to the Director of the Department of Antiquities in Jordan. The Jericho dig in particular was considered, "…of great importance for the training of students in the field technique of Near Eastern Archaeology, and should receive all possible support." (Harding, G. Lankester, ed., "Notes and News." Annual of the Department of Antiquities of Jordan 2, 1953: 5-7. )
Jericho
From 1951-1953 Jericho was excavated as part of a joint archaeological project conducted by The British School of Archaeology in Jerusalem (headed by Dame Kathleen Kenyon), and the American Schools of Oriental Research (ASOR)'s School in Jerusalem. Douglas and Margaret Tushingham participated in both seasons, during the second of which Dr. Tushingham was Director of ASOR's School and Assistant Director of the Jericho excavations.

A selection of items from Jericho once included in the Queen's Museum are viewable on the 'Gallery' page.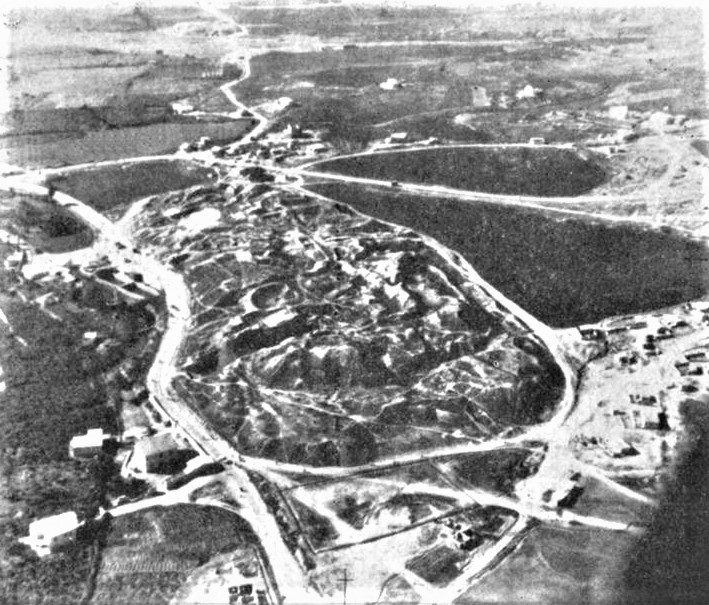 Dhiban
At the Dhiban site, Dr. Douglas Tushingham participated in the second campaign in May-June 1952, and led the third campaign after becoming Director of ASOR's American School in Jerusalem from July 1952 to June 1953.
A confirmed list of Dhiban items was unable to be established at this time, and therefore the materials from Dhiban are not included in the gallery of objects.
For information on the Dhiban excavations relating to this museum please read: Tushingham A. D., "The Excavations at Dibon (Dhībân) in Moab. The Third Campaign 1952-53" The Annual of the American Schools of Oriental Research 40 (1972), pp. iii-xiii+1-172.