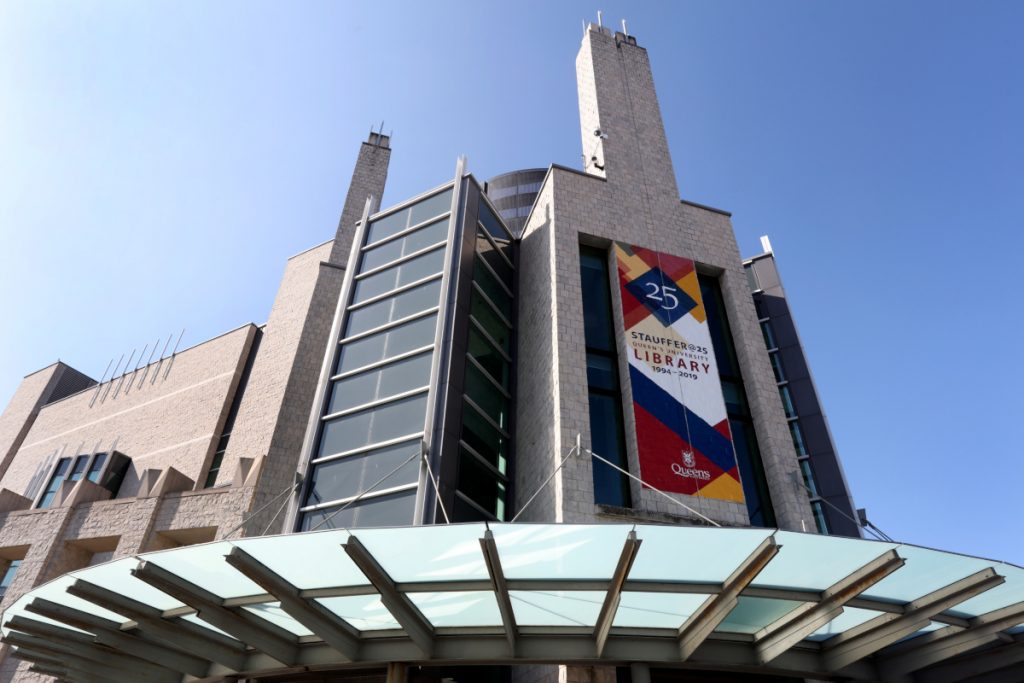 Stauffer Library is where, for many, the magic happens. Students, staff, and faculty, along with members of the community, use the building's many spaces for research and study, to work together on projects and papers, and to gather in the shared experience of learning.
The five-storey building – with an award-winning aesthetic that perfectly blends the old with the new – is a refuge from a bustling campus, and its light-filled, expansive spaces, along with the many collections and services housed inside, provide an environment that inspires and fuels academic and creative dreams. Envisioned and designed as a library of the 21st century, Stauffer Library opened at a time of great change, as computers started to become ubiquitous and the internet began to shift the information landscape.
This year, Stauffer Library at Queen's University marks 25 years as an integral space on campus, dedicated to intellectual discovery, knowledge exchange, and creative exploration. It is a space that has evolved over its more than two decades on campus, offering the community the best of the physical and the digital library spheres.
Stauffer Library came to fruition in large part because of the generosity of Joseph S. Stauffer, a humble man who believed in giving back to his alma mater and to the greater community. We are once again grateful to Mr. Stauffer, and the Stauffer Foundation, for supporting this 25th anniversary through a speaker series, the design and construction of an Indigenous Learning Space on the lower level of Stauffer Library, and six Indigenous study rooms at other Queen's University Library locations, which will open in 2020.
The Queen's University Library has many plans for this anniversary year, and we invite you to share in the celebrations taking place over the fall and winter terms. Visit the Events page for a full list of activities and initiatives. We hope you will also take a few moments to wade through the rich history of Stauffer and an anniversary Timeline, and share with us (via the Contact page, Twitter, Facebook, or Instagram) your stories of learning and discovery and friendship within the library's walls.