"Indeed when the book is done, if we live to finish it,
it will be like a pocket cathedral – so full of design…"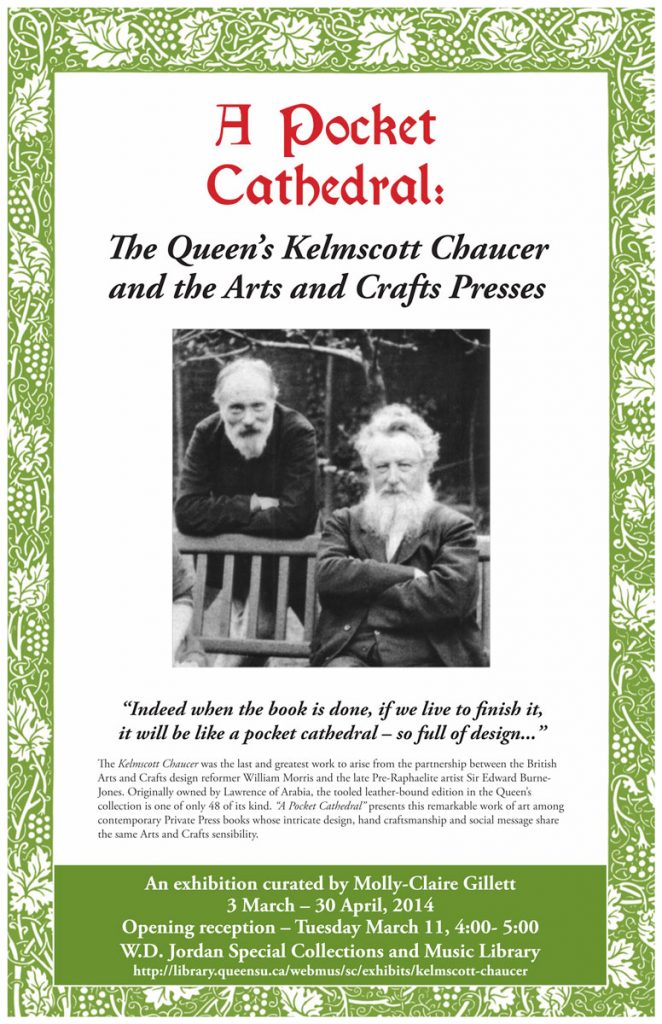 The Kelmscott Chaucer was the last and greatest work to arise from the partnership between the British Arts and Crafts design reformer William Morris and the late Pre-Raphaelite artist Sir Edward Burne-Jones. Originally owned by Lawrence of Arabia, the tooled leather-bound edition in the Queen's collection is one of only 48 of its kind. "A Pocket Cathedral" presents this remarkable work of art among contemporary Private Press books whose intricate design, hand craftsmanship and social message share the same Arts and Crafts sensibility.
Please click on Case one to begin to exhibit.
Thank you to all the faculty and staff who were involved in producing this exhibit, and special thanks to Ken Fuller for the photography.