Case 3: Bringing Canadian Literature to the Classroom: Malcolm Ross and the New Canadian Library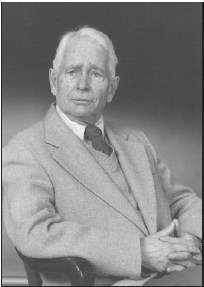 In 1953 Malcolm Ross (1911-2002) came to Queen's as editor of the Queen's Quarterly . That same year Lorne Pierce of Ryerson Press suggested that he might consider editing a book of essays on Canadian Literature. The following year Ross published Our Sense of Identity, a collection that enabled him to articulate his vision of a national literature informed by cultural diversity. But identifying a literature of diversity was only the first step—teaching it was the second. Two years earlier Ross had approached publisher Jack McClelland (who had studied with Ross in a summer course at the University of Toronto in 1946) with the idea of creating a series of paperback reprints of important works by Canadian writers. As Ross recalls,
I was teaching then at Queen's University and was anxious to prepare a full course on Canadian literature. We were teaching some Canadian literature from anthologies at the tag-end of a course on American literature. But you cannot teach a novel with only a chapter in an anthology to go by. The older novels were out of print, and the recent ones too expensive for classroom use.
"Achievement of Stephen Leacock" 125-26.
Although at the time such a venture seemed financially risky, McClelland was persuaded, and the New Canadian Library (NCL) was created, a series that for several decades made available affordable editions of Canadian literary works for classroom use. Ross was the general editor of the series which published its first volumes in 1957.
Malcolm Ross would go on to become Head of the Department of English (1957-1960) and to be appointed to the newly created James Cappon Professorship recognizing scholarly excellence in the department (1960-62) before leaving Queen's to become Dean of Arts at the University of Toronto (1962-68), and ultimately to complete his career as Thomas McCulloch Professor at Dalhousie University.